Shop
Available in different cap colours
Starter Sets & Accessories
Regular price

Sale price

$4.00 USD

Unit price

per

Regular price

Sale price

$4.00 USD

Unit price

per

Regular price

$35.00 USD

Sale price

$44.00 USD

Unit price

per
Regular price

$23.00 USD

Sale price

$30.00 USD

Unit price

per

Regular price

$46.00 USD

Sale price

$55.00 USD

Unit price

per

Regular price

$37.00 USD

Sale price

$47.00 USD

Unit price

per
❝Yes I can safely put it in the dishwasher— meaning my bottle is getting properly sanitized making it always safe to drink from and so much more convenient for me, no time wasted hand washing the bottle- time for me to do other things with my family!❞

❝Yes it is made in Canada, I trust the regulations and quality control and feel safe and good about the way this product has been made❞

❝I love my Smart Bottle! I bought my first one almost 3 years ago now. I just keep cleaning it in the dishwasher and it's as good as new! It has saved me hundreds of dollars as I don't have to buy bottled water anymore. I simply refill it and I'm good to go.❞

❝I LOVE the Smartbottle! It fits perfect in the bike holder I have and it's super functional and lightweight!!!❞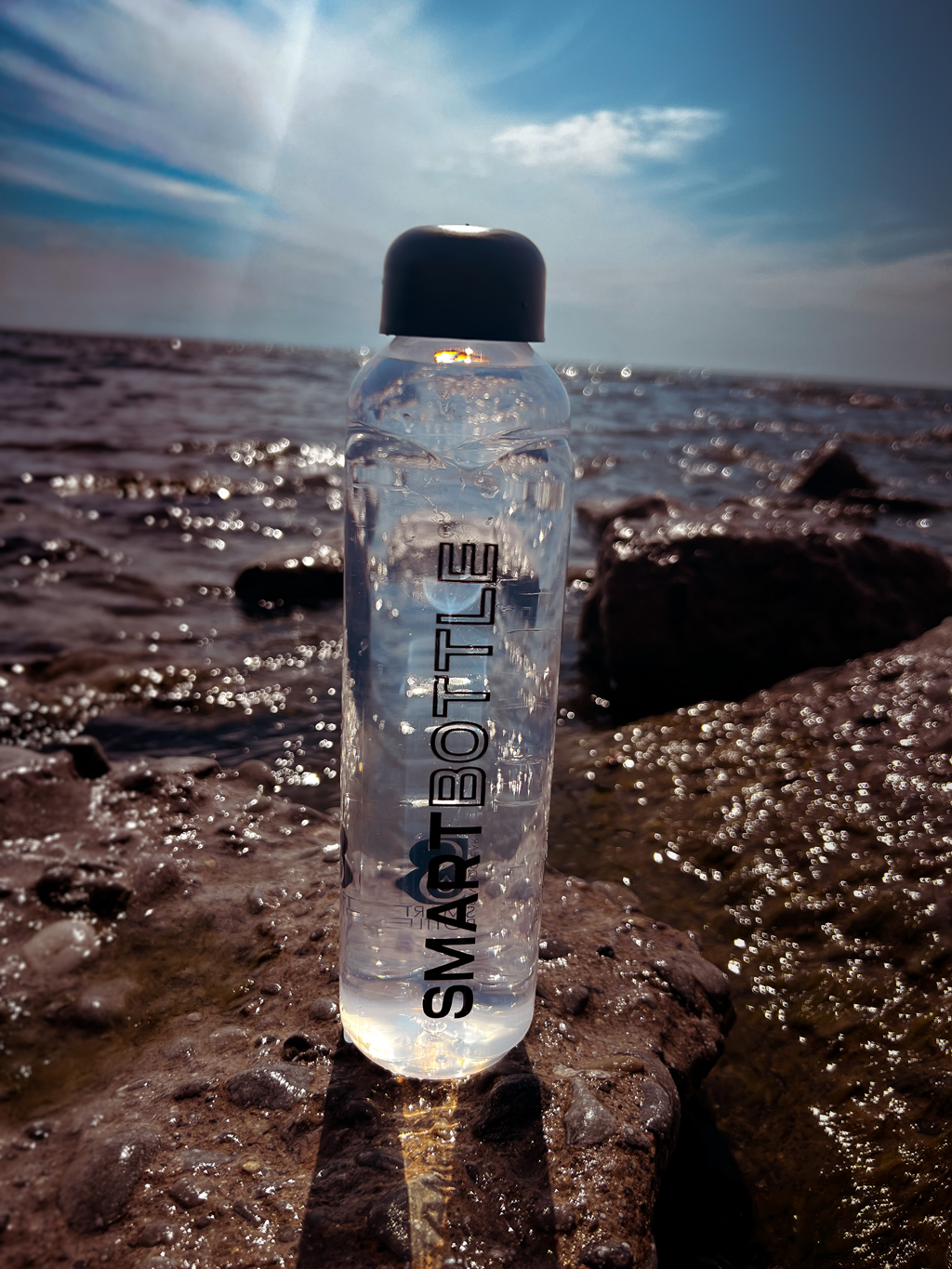 Reusable Smartbottle™: The Sustainable Solution to Single-Use Bottles
Smartbottle™ is designed to be reused for a lifetime, making it an eco-friendly alternative to single-use bottles. By using Smartbottle™, millions of consumers in North America can avoid the staggering number of single-use bottles that end up in landfills or require high energy costs to recycle with limited recycling possibilities. Instead, they can enjoy the convenience of a reusable bottle that will help reduce waste and promote sustainability.
Learn More
Why does Smartbottle™ look like a disposable bottle?

The fact that Smartbottle™ looks like a disposable bottle makes it familiar and easy to use. Other reusable bottles are either made of polycarbonate, which is not BPA-free, or metal. Metal bottles can be difficult to adjust to and may not be as comfortable to use. Just remember--Smartbottle™ is REUSABLE and DO NOT throw it away!

Can Smartbottle™ go in the recycle bin?

Most municipalities accept #5 as in restaurant takout containers. There are many recycling applications for #5 (polypropylene).

Can Smartbottle™ that is filled with water be left in the car?

Disposable PET bottles filled with water should not be left in the car as there is a risk of acetaldehydes from the PET leaching into the water. This process is accelerated by the hot temperatures that would be in the car from the greenhouse effect of the glass windows. Smartbottle™ is a polyolefin and is not part of the family of PET throwaway/single-use bottles and there are no acetaldehydes in the chemistry of polyolefin.

How does Smartbottle™ compare to metal refillable bottles?

Smartbottle™ is clear and you can see what is inside the bottle at all times. Metal bottles are not clear.

Smartbottle™ does not impart a metallic taste which happens with metal bottles.

Smartbottle™ is a fraction of the weight and cost of a metal bottle.

How long will my Smartbottle™ last?

Our ongoing testing at over 400+ dishwashings of Smartbottle™ is continuing. In our ongoing testing phase, we have users who have been using their bottles for over 3 years.

How often should Smartbottle™ go in the dishwasher?

Smartbottle™ is dishwasher safe and can be sanitized in the dishwasher as often as necessary.

Is Smartbottle™ safe for children?

Smartbottle™ is BPA-free and is definitely safe for children. Smartbottle™ has the same material used for baby bottles for over 25 years.

Is the cap on Smartbottle™ dishwasher safe?

Yes, it is dishwasher safe because it is made of the same material as Smartbottle™, which is dishwasher safe.
SOCIAL: Stories from the SMART Community
@smartbottle.ca
Join the Smart community and tag us how you use your Smartbottle!
Having Problems with your Smelly Water Bottle?

Introducing the new Enviroclear® Smartbottle™ - A Virtually Limitless Reusable Clear as Glass, Food and Beverage Bottle

Sterilization Demo

The main differences between the Smartbottle™ and the single-use throwaway bottle

Smartbottle Will Never Leave You!

In the car or bus, if your bottle drops, it won't roll away! Smartbottle™ Will Never Leave You!

Hot and Cold

Did you know that Smartbottle™ can be used for hot AND cold liquids?

Dishwasher Safe

Smartbottle™ is dishwasher safe making clean-up a breeze!

Let's Reduce Waste!

Together, Let's Reduce Waste by using Smartbottle™!

Baby Bottle

Did you run out of clean sterile baby bottles? Use Smartbottle!

Shatter Resistant

Are you a bit clumsy? No problem! Smartbottle's unique design makes it shatter resistant.

Microwaveable

Smartbottle™ is microwave safe making it the perfect addition to your soup lunch prep!

Morning Routine

Step up your hydration game by adding Smartbottle™ beverage prep to your morning routine!

Smartbottle™ Water Filter

Purify your tap water in an instant with our Smartbottle™ Water Filter!